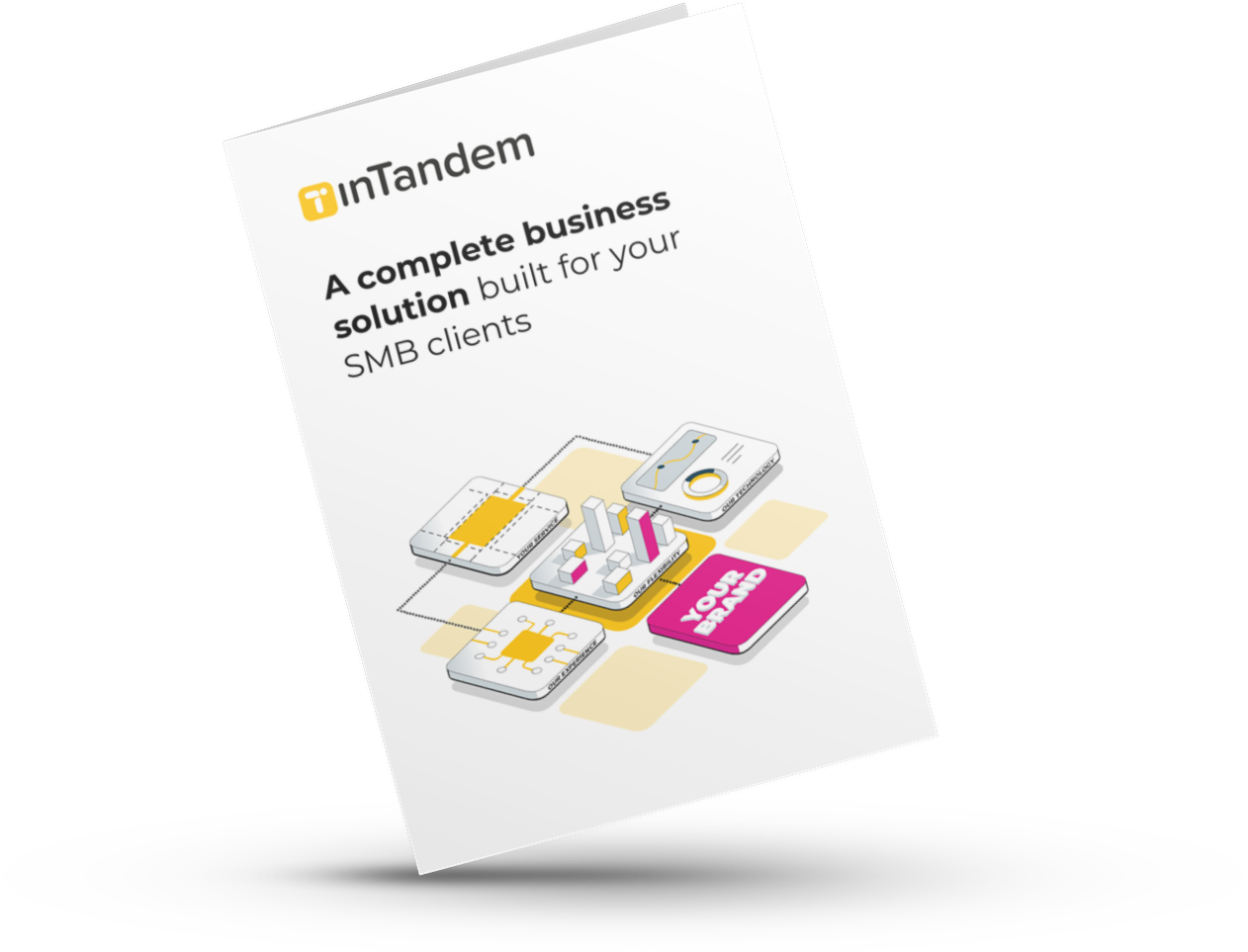 Our modular platform equips our partner's SMB clients with an extensive suite of digital tools to efficiently manage clients, time, and finances.

With the inTandem app at your fingertips, business owners can seamlessly streamline and automate their day-to-day operations, leading to highly productive and well-organized workdays.

Take control of your SMB's operations, enhance client satisfaction, and ultimately boost your bottom line.

Download the complete feature list to learn more.
Feature list
Download the complete list