With the end of each year comes a time to analyze, reflect, and then plan. It's important to take a look at what we've learned and understand what that means for next year.
That's why we've rounded up the top small business trends and outlined what you can expect from the small business landscape in 2023.
What to expect from small businesses in 2023
A boost in e-commerce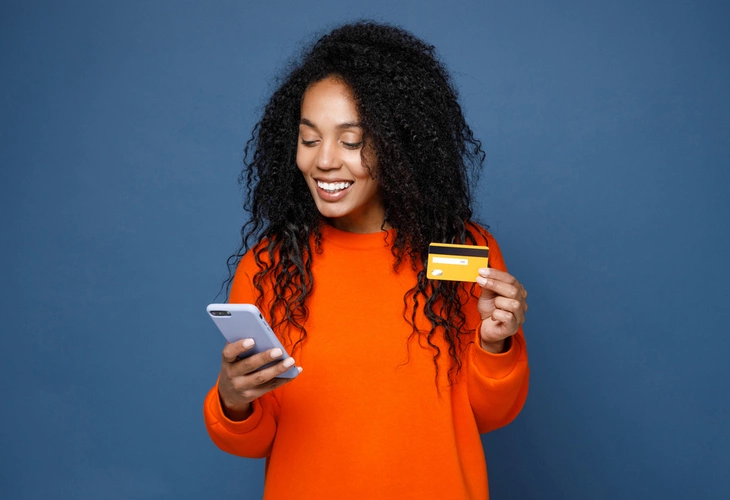 Consumers have fallen in love with the ability to shop from home. It helps them save time and money and allows them to feel safe and confident in their shopping experience. For this reason, ecommerce has seen a spike since the beginning of the pandemic, and has since continued to rise. This year, ecommerce will account for 22% of all global retail sales. Small businesses that will be able to move their products online will surely benefit in more ways than just their bottom line – they'll increase their reach and reduce overhead costs as well.
Continued popularity of remote work
Remote work has proven itself throughout the pandemic and it seems that small businesses are learning to thrive and adapt to this manner of working. In fact, a number of studies conducted over the past months have shown that remote work is more productive than working in an office. On average, those who work from home are 47% more productive. Remote work is beneficial not only to productivity, but also to recruitment efforts – small business owners can now hire anywhere in the world and expand their reach. The upcoming year will likely show a continued increase in remote work, and who knows, it may even become the new norm.
Cashless payments will become the standard
With so many advancements in technology around payments, we are left wondering whether cash will become irrelevant in the future. More consumers are preferring, nay, demanding cashless payment options, whether they be in the form of credit or debit card payments, e-wallets, or payment apps. In a study conducted by Visa in early 2021, 82% of small business owners shifted to digital payments. It seems that in order for a small business to survive and offer a competitive service to its customers, cashless payments will need to become a standard, best practice in 2023.
A focus on family
Another effect brought on by remote work has been the new outlook on a work-life balance. The past year has shown an increase in employee support throughout businesses of all sizes and it seems that more employees are demanding this evolution continue. Focusing on their employees could mean the difference between small businesses keeping top quality personnel and losing them. 2023 is all about support for the employee and more of a focus on allowing employees to balance their work life and their personal life.
More Artificial Intelligence (AI)
AI has significantly advanced over the years and is now becoming an integral tool for small business owners to manage their daily tasks. From chatbots to smart assistants and even fraud detection systems, AI can help a small business to get to know their customers better, prevent fraudulent activity, organize their days and more. The benefits of AI for small businesses fall into two main categories: changing and easing the ways in which they conduct their business, or enabling them to scale up and increase productivity. As AI continues to improve in 2023, it will further prove itself as a necessity to small businesses.
Stronger online presence for small businesses
Not only are small businesses learning to take their services and products online, but they are also learning to strengthen their online presence. More and more events are happening virtually and will continue to do so in the coming year. Things like meetings, conferences and trade shows have taken their operations online and it's a smart idea for small businesses to adopt this approach in order to keep their audiences feeling safe yet engaged with the business.
Video marketing will increase
With the emergence of popularity of new platforms like TikTok, more video marketing and an online personal brand is becoming the best way for small businesses to engage with their community. Over 80% of people surveyed by wyzowl said they have been convinced to buy a product or service by watching a brand's video, and that's a part of the market small businesses won't want to miss out on. The next year will be an interesting time for video marketing as more small business owners learn to include it in their marketing strategy.
Networking with other small businesses will be "in"
One of the bigger trends of 2023 will be networking. It helps small businesses gain new leads and expand in support of each other, rather than trying to grow alone. In the coming years, networking will be more important than ever in order for a small business to survive. Connecting with other small business owners will bring about new and innovative solutions to everyday needs, while improving customer experiences, brand awareness and bottom lines.
Next year is looking like a year full of advancements
There are many trends that are shaping the small business ecosystem for 2023. Some of these changes might seem unsurprising, and some bring on a refreshing change that, no matter the reason, has positive outcomes on the wellbeing, income and overall sustainability of the SME industry.