In today's competitive business landscape, looking for ways to stay ahead of the curve and increase revenue is a constant conundrum that most businesses find themselves pouring hours of research and development into. However, developing new services from scratch can be time-consuming, costly, and risky.
Fortunately, there is a way to introduce new services without developing them yourself.
White label partnerships offer an excellent shortcut to help you get all the benefits of introducing a new service without investing too much time, effort, or resources. By partnering with a white label solution provider, businesses can offer a wider range of products or services without the expense of creating them from scratch.
These types of partnerships are common for marketing agencies, SaaS providers, and start ups. For example, landing page software can be offered as a white label solution, or even a business management solution. All it means is that you're selling a solution that is not inherently yours, under your brand and your logo.
Overall, the benefits of partnering with a white label solution provider are clear. From increased revenue to reduced risk and faster time to market, businesses can gain a competitive advantage by leveraging the expertise of a white label provider.
In this blog, we will explore the benefits of white label partnerships and how they can help your business grow.
What are the benefits of a white label partnership?
Increase revenue potential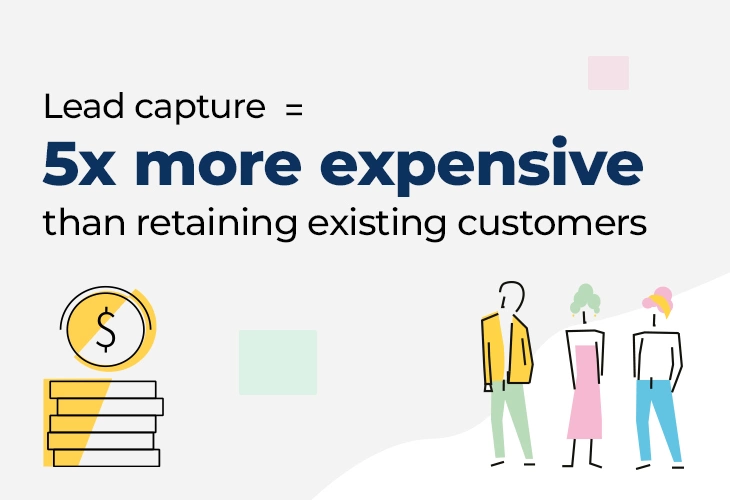 Introducing a new service to your existing clients can help you increase your average revenue per account (ARPA) and monetize your current customer base. This can make your business less dependent on acquiring new customers, which is 5x more expensive than retaining existing ones. By offering a new service you can re-engage your existing customer base and upsell your services.
Increase your potential for growth
Integrating a white label solution into your offering can help your business generate more sales as you cross-sell and upsell your products and services. Adding services that are complementary to the services you already offer will assist in making your offering more attractive and reach a wider audience while providing better customer experiences. This ultimately helps your business grow and can increase your market share.
Reduce or avoid unnecessary overhead
With a white label partnership, you don't need to hire extra staff or acquire resources that you would need if you were to develop everything in-house. A white label solution acts as an in-house developer and enables you to save the resources you'd normally spend on staff, training, and development, reducing the overall risk involved in expanding your business offerings. Your white label partner should offer support in all areas: from sales enablement and marketing materials to Customer Success as a service and data about your joint venture's success (or pitfalls).
Reduce risk
Not only does the lack of overhead costs reduce the risk involved in growing your business, but partnering with a white label solution also helps reduce risk in other areas. A white label partnership will encourage brand recognition which will help your business gain credibility and trust. This will reduce the risk of rejection or skepticism among your audience. You'll also reduce the risk of missing out on opportunities in the market because your time to market will be significantly reduced, and even minimize errors as you'll have access to the expertise that your white label partner already has in their respective market.
Access expert knowledge in the field
Your white label partner has all the resources, tools, and knowledge to help you succeed. Rather than experiencing a steep learning curve, you can allow your white label partner to help you become proficient. Your white label partner should offer you sales enablement, constant support, and even Customer Success as a Service (CSaaS). CSaaS means your white label partner offers to sell their solution to your clients, which will eliminate the need to train your sales staff on a whole new product.
Access a wider audience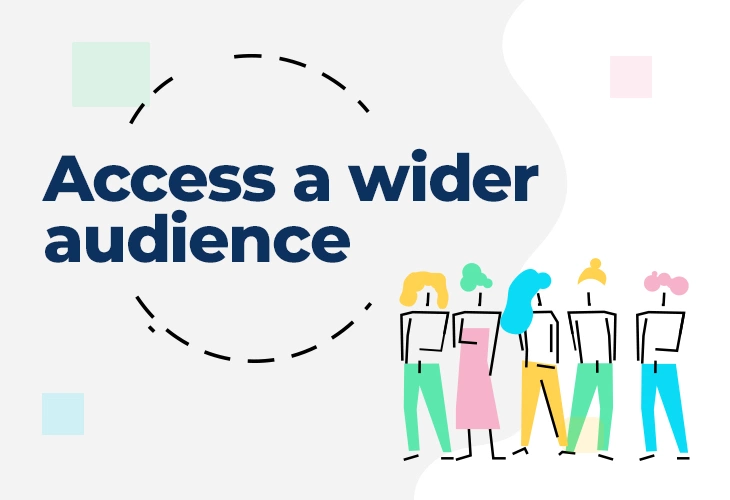 Expanding your services means expanding your audience. By partnering with a white label solution, you can access new markets as you can now offer services you were unable to previously. Diversifying your offering is a great way to entice customers who may not have been interested in your services before, but are now all ears considering the new services you are now offering.
Quick Go-To-Market
The white label solution is often ready out-of-the-box, meaning that you can launch it and begin seeing a return on investment (ROI) relatively quickly. Developing your own solution can take months or even years to achieve. Partnering with a white label solution can help your business grow faster and speed up the time it takes to go to market, enabling your business to reap the benefits of your white label partnership that much faster.
Customizable to suit your and your client's needs
Your white label solution should be customizable and offer you the exact solution your clients are in desperate need of. Easy integration enables you to connect your existing services directly to the new solution to offer one seamless experience to your clients. This can help you offer a more comprehensive suite of services and differentiate your business from your competitors.
Helps increase brand awareness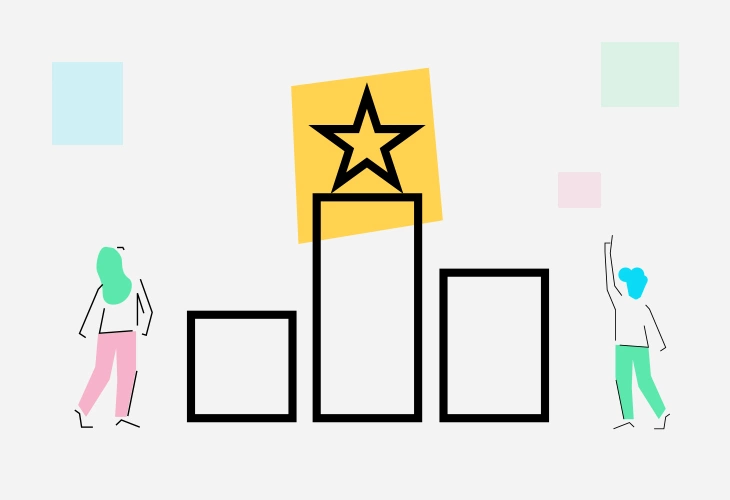 A white label solution should have your brand logo and colors everywhere. Because the white label solution doesn't interfere with your branding, and you can now offer a solution that adds true value to your client's daily operations, your clients will see your brand more often. Say, for example, your clients are using a business management app that helps them run their daily operations, and it has your logo on it. Your brand will remain top of mind. This can help you increase your brand awareness and build brand loyalty.
Endless benefits, one partnership
We could go on and on about the benefits of partnering with a white label solution but we'll stop there. White label partnerships offer an excellent opportunity for businesses to expand their services without investing too much time, effort, or resources. It offers businesses the benefits of introducing a new service without actually developing it themselves. If you're considering exploring white label partnerships as a way to take your business to the next level, the benefits listed in this article are sure to sway you in a positive direction.
vcita partners with leading organizations that serve SMBs to propel forward a joint vision of empowering SMB digital transformation. To learn more, check out vcita's partnership program.